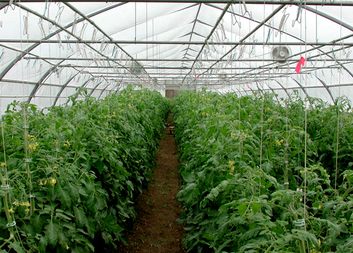 Support Sustainable Livelihoods and Income Generating Opportunities
Full name of project: Support sustainable livelihoods and income generating opportunities for vulnerable returnee families in Ninewa Plain
Project duration: March 2020 - December 2020
Description: ISIL has left behind extensive damage in the agricultural infrastructure in Ninewa. Military operations destroyed the water pumping stations and irrigation systems, while other parts of infrastructure are damaged because they were not maintained when ISIL was controlling the area. Even agricultural lands themselves were often confiscated and used for ISIL military operations. As a result of this situation, many families who depended on agriculture as their main source of income lost their livelihoods and now work as casual labourers in other people's lands. CCR supports the most vulnerable returnee families through strengthening agricultural livelihoods and improved value chains by constructing greenhouses and distributing agricultural inputs to small and medium-sized farmers. Moreover, we economically empower the families through strengthening urban livelihoods and supporting the creation of innovative market-based micro enterprises by providing livelihoods activation grant and supporting small and medium enterprises. 
Donor: The Czech Bishops' Conference.